New Online Casinos Guide For 2020
Our new casinos guide is the only place you need be if you are looking for new online casinos in 2020. We have a list of real-money providers that is constantly updated each week as new sites are launched, with some of the newest bonus deals you won't find anywhere else.
Site
Bonus
Highlights
Rating
Features
Play

Deposit £50 Get 50 Free Spins

18+. T&Cs Apply.

Loyalty Store
+ Free Spins
+ Bingo Games
Casino
Mobile
Macau
Get Bonus & Play

500% 1st Deposit Bonus up to £50

18+. T&Cs Apply. New Players only. Min £10 buy-in to get £50 bonus.
24 x (Bonus) wagering reqs apply. Bonus valid for 30 days (bonus and winnings removed).
Certain deposit methods only. Bets covering 67% or more of
Roulette table don't count to wagering.
Reload Bonuses
+ Loyalty Rewards
+ Bet & Spin
Casino
Mobile
Live Casino
Get Bonus & Play

100% 1st Deposit Bonus up to £400

18+, First Deposit Only. Min £10 deposit. Max £400 bonus.
20x (deposit & bonus) wagering reqs apply. Contribution to wagering reqs vary by game.
Bonus valid for 14 days (bonus and winnings removed).
Bets covering 67% or more of Roulette table do not count to wagering reqs.
T&Cs Apply.
Live Games
+ Top Jackpots
+ VIP Programme
Casino
Mobile
Live Casino
Get Bonus & Play
In the UK, there are many new online casino sites that are launched every month, with new brands appearing all the time. Our team are quick to research each provider and put them through a vetting process to see if they are worth listing on our site. If they pass our checklist of criteria, then we will bring them to people's attention.
Why New Casinos Are Good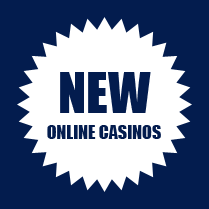 Some of the newer online casinos (particularly online-only brands such as Starspins) are created by already established gambling organisations that have years of experience in the gaming industry.
These particular sites often provide some of the most generous and best bonuses in the industry to attract customers from other providers.
There are a number of ways in which new casinos try to entice players from elsewhere. Some of these include;
Bigger promotions – giving you more money on your first deposit.
Less conditions on promo offers – such as lower wagering requirements.
Combined deals – some sites offer a welcome bonus + free spins on slots + enhanced odds on their betting platform.
Multiple promotions – providing you with 3 first deposit bonuses instead of one.
---
Old New Online Casinos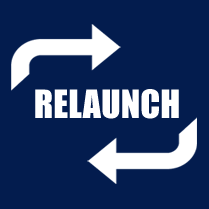 At OnlineGaming4u, along with brand new online casinos, we also list sites that have been revamped or re-launched. If the change is big enough to notice, then we will list it in this section.
The casino might have switched software providers – giving customers a whole new archive of games to choose from. Or they may have redesigned their site and / or updated their offers.
If we notice the brand has changed significantly, we will make our visitors aware of it. What once may not have appealed to a customer, may do so now.
Some gambling providers have separate sites for each of the services they provide, such as Gala.
Gala are one of Britain's biggest bingo brands, but they also provide poker and casino gambling too.
Most of Gala's major products are offered under different websites and are portrayed as separate entities: Gala Casino, Gala Poker and Gala Bingo.
Although the Gala Bingo website was registered in 1999, the Gala Casino site wasn't registered until 2002. So back in 2002, Gala would have been introducing their online casino as a new site, but backed by the Gala brand.
This is exactly how it works for new casino websites that are part of a bigger company, or group of companies. With this in mind, it's worth spending a little bit of extra time before signing up to background check who the new provider is and where they have come from.
Something as simple as finding out who owns the casino can often build trust from the start, as customers feel safer with brand names they are already aware of and using.
---
How To Spot a Promising New Casino Site
If you are a gambling enthusiast and always interested in trying new fads, then the best way to spot a promising new online casino site is look for 3 things:
Advertising – Does the casino advertise on TV / the web? Often casinos that become big in a short amount of time, are those that are willing to invest money in to their own brand.
Social media – How big is their social networking profile? Not the amount of likes or followers, but the amount of networks the brand is on. A decent brand who takes itself serious would be expected to have at least 5 major social profiles. The most common profiles include; Facebook, twitter, Instagram, YouTube, LinkedIn and Pinterest.
Background – Who is running the casino? Almost always you will be able to find details of the company running the site – then research who they are and what other websites that are part of.
---
Research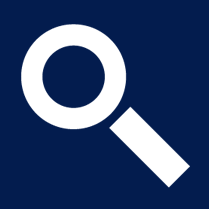 Doing a bit of research, checking social media and browsing gambling forums are good tools to arm yourself with enough information to make an informed decision on whether new online casinos can be trusted or not.
The reason social media is a good place to start is because you can often judge how big a brand is (or how serious it takes itself) by how many social media profiles it has, and how active they are. Sites like Paddy Power are one of the most active on social media and is a perfect example of a trusted brand.
In 2020, using social media is a great way to interact with the gambling provider should you wish to send them a query, but its also useful to scope out what others are saying.
Some of the questions you want to ask yourself are; are customers who are already signed up with the site giving good feedback? Are they having a lot of trouble withdrawing winnings? Have they run in to problems that you might run in to?
These are all questions that can be answered by browsing a company's twitter page and viewing their public tweets.
On top of this, forums are fantastic for getting instant peace-of-mind when it comes to gambling. Do a quick search or browse threads to see if people are recommending the site you are considering and see what the feedback is like.
One final point to consider; often gambling companies will announce their launch on related news and press-release websites either before or during the launch. This is a good opportunity to see what the brand team themselves are saying and allow you to make your own judgement.
---
The Majority of Gamblers Love New Casinos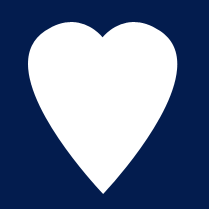 When it comes to online casinos that are new, there are 3 main points that seasoned gamblers look for; payout percentage, wagering requirements and welcome bonuses.
Payout percentage is the (%) chance that money wagered will be returned to the player as payouts, jackpots, etc.
With some new casinos, payout RTP tends to be higher than other sites as an incentive to players, and to try and lure them away from their other providers.
This helps to spread the word that the casino pays out frequently and gains a good reputation.
The welcome bonuses that are designed to attract new players are often much higher than others with an already established name. This might be in the form of the amount offered for free, or as a higher match-percentage.
For example, some casinos will offer a new-player bonus of up to £1000 at 200% (deposit £500, get £1000 free, play with £1500), whereas some casinos offer lower amounts but percentages such as 500%, (deposit £100, get £500 free, play with £600).
---
So What Should You Look For?
When it comes to making a judgement on a new casino website, most people often do a quick search and if the site looks good and offers a bonus, they sign up.

However, there is much more that will impact on your gambling experience.

For example, while the amount of games available and the look of the site itself is a good starting point, there are usually hidden gems and extra selling points to look for, such as progressive jackpots, competitions, prizes, cashback, reload bonuses and game variation.

After all, why sign up to new online casinos that don't give you 10% back on all your deposits when there is a site that does? And why sign up to a new casino that doesn't offer weekly prizes or competitions when there are websites that do?

[alert type="blue"]
3 Things You Probably Didn't Know About New Online Casinos
New casinos often have the same software providers as other well-established casinos. So if you look carefully, you can play the same great games but sometimes with better bonuses or higher payout percentages.
Some new casino sites offer exclusive games that can't be found anywhere else. A good example of this is MoneyGaming Casino, which keeps up to date with current trends and stays ahead of the competition by featuring exclusive games that you can't play on other sites.
Often new sites provide bigger match bonuses on your first deposit, such as 200%-500%. But make sure you check the small print for wagering requirements and terms.
[/alert] [alert type="green"]
Advantages of Playing at a New Casino Site
Players can get bigger welcome bonuses as new providers try to lure you away from your comfort-zone casino.
Some new sites have a higher payout percentage on certain games, so you can have a better chance of winning.
New online casinos give a surge of excitement and thrill compared with old brands.
[/alert] [alert type="red"]
Disadvantages of Playing at a New Casino Site
Some new casino sites vanish off the face of the earth faster than they appeared. Always do a background check to make sure they don't look dodgy and check trusted review sites like OnlineGaming4u to see what other people are saying.
Bigger bonuses at new casino websites sometimes come with very high wagering terms, such as 40 x.
Not all casino games at newer online casinos contribute equally to the wagering requirements of the bonus. But this is usually the same with all casinos too. Slots games and roulette may only contribute a smaller amount.
[/alert] [alert type="yellow"]
FAQ
Are new casinos safe?

Yes, new casinos in 2020 are safe but now and again a bad egg pops up with underhand-dodgy tactics and unfair behaviour. But as with all casinos it is important to do a bit of research and background check. The easiest way to find a trusted new casino is to use independent guides such as the ones we provide, where our team have already tried and tested the casino.

What is the safest way to enjoy a new casino?

Financially, the safest way to sign up and play with a new casino site is to find a provider that offers third party payment methods – such as PayPal. That way your sensitive card details are never disclosed to the provider.

Are there any new mobile casinos?

Yes, in this day and age almost all new online casinos are mobile friendly. Some casino providers offer a mobile version of their site, usually with less games than desktop, and some offer a mobile app for IOS and Android devices.

[/alert]