Deal or No Deal Boxes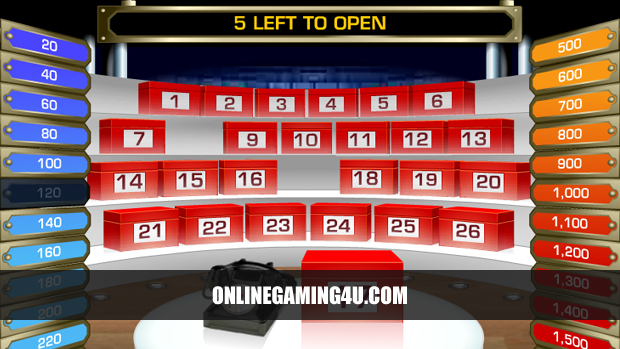 Deal or No Deal Instant is the name of the world famous television game show and is played with up to 26 boxes with certain sums of money contained. The player chooses a case or a box to knock an amount of money off the board.
The player chooses a box to begin the game. The boxes' value is not revealed until the conclusion of the game.
The player then begins choosing boxes to be excluded from play.
The amount inside each box choice is instantly revealed; by process of elimination, the amount revealed cannot be inside the player's chosen box as each number is unique. Throughout the game, the banker makes an offer to the player an amount of money to quit the game, the offer is based on the remaining cash amounts in play and the player's behaviour and game-plan. The player then answers the ultimate question, choosing:
1. Deal, accepting the offer presented and ending the game
2. Or No Deal, rejecting the offer and continuing the game
The player wins the value of the deal taken, or if no deal is taken, the contents of the player's box.
Rules
In online Deal or No Deal there are 26 boxes, each containing a different cash amount. At the start of the game you must select one box to remain unopened until the end. Choose carefully, the aim of this is to select the box containing the top cash prize. Afterwards there are several rounds in which you must open the remaining boxes to reveal their contents by clicking on each box of your choice. After each round The Banker will make an offer for your box. You either take the deal or reject it to play on.
Choose your stake using the stake selector at the start of the game changes the potential payouts in the paytable. Click to open the remaining boxes in a sequence of rounds to reveal their cash contents.
When there are only two boxes left The Banker will make their final offer. Rejecting the offer will reveal both boxes and pay out the amount within the box you chose at the start of the game.
Deal or No Deal – Play Deal or No Deal online for free. Free cash for playing the world famous Deal or No Deal. There are 22 sealed boxes, but only one question: deal – or no deal?